by JadeRider on Mar.20, 2011, under 2011, Abolition, Adventure, Freedom, Motorcycle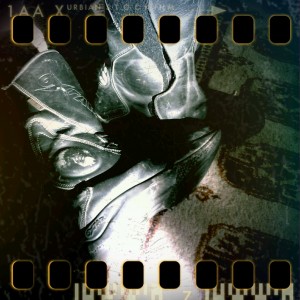 This has been an interesting day.  It has been a day of contrasts. A day when saying good bye as part of letting go for simplicity's sake comes about as new life springs all around me.
The story goes a bit like this.  As I looked in my closet, this afternoon, I spotted, in the corner, my motorcycle riding boots.  They have been sitting there since I returned from the Chains-Breaking-Chains ride to Death Valley last year.  These boots are not meant for walking.  They are meant for motorcycle riding.  At this job they are outstanding.  We have been adventuring together for more that eight years, and boy have they done a great job.  These boots are made for motorcycle riding, and as such they have built in protection on the ankles, the shins and the toes.  They are waterproof, and they are strong.
These boots proved themselves worthy just a few days after I got them.  I was on my way to the Texas Hill Country to do a photo study on the painted churches of Texas when, less than three miles away from my apartment, I got hit from behind by a woman who accelerated while looking to her left.  As I fell down, the landed on my leg, with the engine trapping my foot underneath.  Miraculously my foot was not crushed.  The boots did their job.
In the years that followed we rode thousands of miles together.  I wore these boots when I rode from Denver to Houston, in what was my first long distance motorcycle endeavor.   I also wore these boots when I took my first ride, just a few months after back surgery, and which took me on an exploration of the east and west sides of the Mississippi river, all the way to Memphis.  This was a ride designed to be a living testimony of God's unending love for all of us, and of His amazing healing power.
A year later, these boots were on my feet while I rode from Houston to Bonneville, in northern Utah, to fulfill the dream of seeing and riding on the Salt Flats, while I was recovering from back surgery.  These boots were also on my feet as I rode to Death Valley last year, as I strove to raise funds to aide victims of modern day slavery, and to raise awareness about this dark crime. In the middle of this trip I started noticing the soles had started separating and I even wondered if they would hold up until I made it home.
In the middle of these big adventures there were lots of shorter trips involved.  Some of these trips were one-day trips, and some of them are were weekend trips.  But regardless of the length of the trips, and the marvels that I witnessed along the way, a common element was the protection I got from flying debris, mega soakers brought about by sudden storms in the middle of the Arizona desert, while riding the windy and icy curves of Wold Creek Pass in Colorado, and day long storms while riding with fellow Christian Bikers.  These boots bear on them a testimony of adventure and trial.  They have done an amazing job, and the once lustrous black surface has long been turned into scuffed and dull leather, with the soles hanging on just by a thread.
So today the time has come to say good bye.  Wonderful memories will remain, as we part ways in an effort not to cling to material things from the past, and in an effort to live a simpler, less cluttered life.  It just so happens too, that this is taking place the day when Sandra and I went out for a walk and I noticed that in our own, very small front yard, the life that comes about with spring starts to make itself manifest with vigor and power.
Just a couple of weeks ago I took the chainsaw to our crepe myrtle, and the oleanders, and did some serious pruning.  When I did the cutting I knew that these resilient trees would come back.  What filled me with surprise today was the fact that the new and tender leaves were not coming out from the strong and thick branches that remained, but rather, from the almost hair like branches that barely seem to cling on the sides.  Life was also making itself manifest in the myriads of yellow aphids that are eagerly sticking their beaks into the tender shoots of the oleander, using the muscles in their mouth parts, not to suck out the juices of the plant, but to regulate the flow of these high pressure, nutritious fluids into their bodies.  Like small, shiny yellow pinheads, these wonderful insects appeared seemingly from nowhere, providing what our former preacher used to call "an ocular demonstration" of the miracle of life.
In the middle of this moment of letting go, and of the welcoming of new life amongst us, I have take the time and pray that, just as life gets renewed in spring, we, as followers of Christ, can make a decision to bring about a renewal for the millions of people that are caught in modern day slavery.  I pray that as we seek to becomes God's agents of change, we can see that lots can be achieved by doing small things with greatlove, and that we can make a difference in the life and suffering of others.