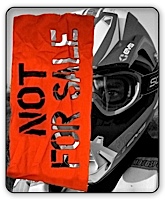 [ Sponsor Me link ]
Dear Friend,
On September 10th of this year, I will leave on a 5,000 mile solo motorcycle trip from Houston to Key West, to Washington, D.C. and back.  The impetus behind this trip is to raise funds to combat Human Trafficking and Modern Day Slavery around the globe. During the trip I will blog daily, post photos of the trip, and you will be able to track my progress via a satellite link up through my blog.
Today I am asking you to consider joining my efforts to raise funds and awareness to help the 27,000,000 victims of Human Trafficking and Modern Day Slavery, and to keep this number from growing.  You can do so in a couple of ways:
i) you can become a ride supporter by making a donation to the Not For Sale Campaign or Redeemed Ministries in Houston;
ii) you can also support the trip and its purpose with your prayers.
iii) you can spread the word, and share this message with 27 of your closest friends, getting them to commit support and tell 27 more
If you choose help me raise funds for the Not For Sale Campaign or Redeemed Ministries of Houston, or support me in prayer during this trip, please visit this page of my blog.
While my goal this year is to raise $5,400.00, smashing this target into 27,000,000 pieces would be a dream come true.
[All donations will be processed directly by the Not For Sale campaign and Redeemed Ministries.  Money from donations will not be used to finance this trip]
As you know I am an avid motorcycle rider.  Over the last couple of years I started looking for ways to ride with a purpose that would go beyond my personal and self-centered satisfactions.  In February of last year, after attending a presentation by David Batsone, founder of the Not For Sale Campaign against modern day slavery and human trafficking, I felt called to focus my passion for motorcycling, photography, and writing on making a difference in the fight to eradicate this plight that affects over 27,000,000 people around this world. This number is a greater number of slaves than at any other point in the world's history. Slavery exists in the forms of sex trafficking, domestic servitude, factory and farm slavery, and child soldier slavery, but is not limited to these forms. Trafficking alone is estimated to have a $9 billion dollar profit for those involved each year. Modern day slavery is essentially the same as Human trafficking, which ships slaves from their home land to another for the purposes of enslavement. "Approximately 600,000 to 800,000 victims annually are trafficked across international borders worldwide, and between 14,500 and 17,500 of those victims are trafficked into the U.S., according to the U.S. Department of State"
Organizations such as the Not For Sale Campaign are engaged in spreading awareness about slavery and human trafficking.  They work closely with local organizations in rescuing victims, along with sheltering initiatives that allow them to rebuild their lives.
Extend the power of the message.  Recruit five supporters
Information about the trip, updates from the road, and a link to the pledge page can be found at:
http://www.jaderiderjourneys.com/ChainsBreakingChains/