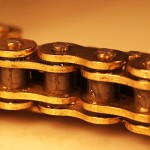 It is now less than 48 hours before I leave.  I think I have enough of the trip laid out for me to feel comfortable with what lays ahead of me.  The new sleeping bag, which is rated 0-18F arrived today.  Wow, it is massive, so my estimation from the web site were way off.  I think I will need a quick trip to the camping supplies store tomorrow and look at alternatives.
Otherwise, most of my time has been spent at work, just trying to get all my ducks lined up.
More important for me is that donations are trickling in, but more is needed.  As always, I reiterate that all funding goes to IJM and the Polaris Project. I pay for all trip expenses out of personal funds.  As of today, only about 14% targeted contributions are in.  If you can then, I am urging you click on these links and take the first step to become part of the change.
+ + + [ Donate to International Justice MIssion ]+ + + [ Donate to the Polaris Project ]+ + +
Secondly, share this page with 27 friends and urge them to become part of the change.
Good night and blessings.